You Have the Right to Remain Silent – USE IT!!!
Whoever said "the truth will set you free" was not looking at red and blue flashing lights in their rearview mirror. Law enforcement officers in Panama City do not stop drivers to thank them for driving safely, they pull them over to charge them with wrong doing and collect evidence that can later be used in court.
---
Schedule your free consultation today.
---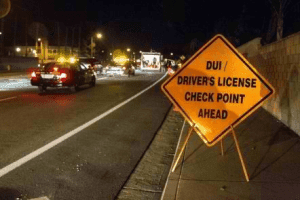 Write Down Your Day
As soon as possible after your arrest and being as specific as you can, write down the events surrounding your DUI arrest.
How did the day begin? When was the last time you slept and for how long? When did you eat? When and what did you drink? Why did you get pulled over? What did the officer say? Were you given field sobriety exercises? Did the officer question you? Did the officer read you your rights? Did the officer tell you that your license would be suspended if you did not take the breathalyzer?
Act Quick!
It is a little known fact that you DUI citation serves as a temporary Driver's License for the (10) days after a DUI arrest, provided that your license was valid at the time of your arrest.
IMPORATANT: You only have ten (10) days after a DUI arrest in Panama City to protect your ability to drive. You MUST act immediately to contest your Driver's License being suspended by the Florida Department of Highway Safety and Motor Vehicles ("DHSMV"). A qualified Panama City DUI lawyer can help you oppose DHSMV's attempt to suspended your Driver's License and obtain a temporary driving permit.
A temporary permit allows a person arrested for DUI to drive after the ten (10) day DUI citation expires. This temporary permit only allows driving for hardship purposes such as going to work, school, the doctor, the market and religious services.
Do NOT Give Up!
One thing we have learned in our years as criminal defense lawyers in Panama City is that nothing is as bad as it seems. A competent Panama City criminal defense attorney can focus on the facts of the cases and identify relevant defenses that may have not been initially apparent. Even if you blow over .08 (the legal limit for DUI in Florida) there are defenses that may be beneficial to your case.
---
If you have been arrested for DUI in Panama City, contact Shepard Law today at (850) 215-5200 for a free case evaluation and consultation.
---